Be at your best. Lead at your best. Live at your best.
The best time to transform is now.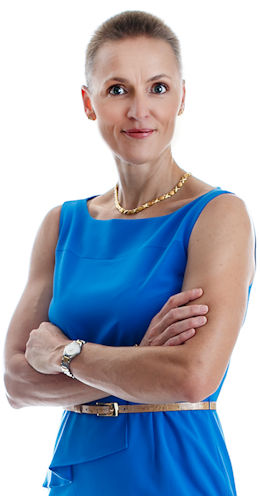 Life, including career, is a constant reinvention and recalibration.
That is the fun and proactive part.
When we stand still, frustration emerges making everything more tedious.
Life is about growth, expansion, and contribution.
Whether you want to be a better team leader, a better industry leader, or a better dog leader, it all comes back to one thing – Better Self-Leadership.
Let me support you on this adventurous journey!
For the past 21 years, I have guided executives, small business owners, and leaders in a variety of capacities and industries to reach the next level(s) of their success. Their definition of success is as unique as their paths:
be more effective in their role as a leader, hence supporting their team better and having them be more engaged
start / expand their business or their career promotion in a purposeful way,
create more balance between work and personal life,
get out of their own way and show up at a better version every day and many more.
All these goals require an upgrade on inner leadership, trust in oneself and others, as well as letting go of unproductive habits, mindsets, and approaches.
My pursuit of the same has lead me to studying, merging, simplifying, and customizing a variety of leadership and life methodologies and tools. My continuing education, critical thinking, and creativity are the keys to my and my clients' success. 
My clients' goals can be summed up as follows:
(scroll over & click on the pictures below to read about the goals in greater detail)
Sometimes, the best coaches for leadership development and life enhancement lay right beside our feet. Dogs can be our teachers for a more balanced and healthy life if we choose them as such.
My joy of being with dogs lead me to merge my knowledge about leadership development with my knowledge about dogs and their wisdom. They are our mentors, teachers, therapists, and guides pushing us to take leaps in order to move to the next step of our own development.
Join me on Wednesdays at noon EDT for a virtual conversation where we create ideas on how we can transform our leadership with, from and for our dogs.
Participation is free-of-charge and no pre-requisite is necessary.

1-1 customized and intensive support for ambitious clients who can't waste time and prefer a direct approach that gets to the heart of their issues quickly.
This service is available for

is a unique leadership development program where we incorporate the wisdom of dogs. This program is ideal for dog-friendly workplaces, animal advocacy groups and any group / company that appreciates transforming leadership with, from, and for dogs. Click here to learn about dog-gone leadership.

Whether you plan a company-internal workshop / retreat or organize your next association meeting, you can select a professional development topic that will be customized to your group and presented in a format that suits your staff. Find out more here …
My Latest Tips and Insights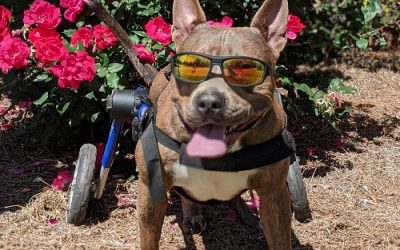 Lesson One - Focus on what you do have and not on what you don't have Hi there, you may know the story that I have been fostering Augie, the little pit bull from Friends to the Forlorn, for a little over a year. Just a few days ago his story aired on the Dodo.  Here...
read more