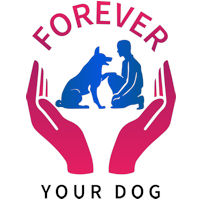 Create a Harmonious Life with Your Dog
Minimize mistakes when you integrate your dog into your home
Understand and communicate with your dog effectively
Learn how to avoid behavioral issues in dogs
Save money on tools, toys, and food
and so much more.
Getting a dog is exciting; whether you want to have a companion to snuggle with on the couch, an exercise partner, or a furry friend for your children. But getting a dog also comes with questions and concerns, such as
What equipment do I need to get?
Should I crate my dog or not?
What if my dog barks all day while I am at work?
What do I do with the dog when I have a long day at the office?
My dog knows the command sit and his name; should I still attend a dog training class?
What types of toys and bones are healthy for my dog?
How do I ensure my dog won't get aggressive toward strangers, dogs, or cats?
What do I do when my dog gets into troublesome behavior?
I have an older dog. Should I get a younger puppy for him or what should I do?
And so much more.
Iris, thank you so much for your expertise! The suggestions you have given have made a huge difference in just 24 hours! Max is doing well.. no snapping at all yesterday and most important, our kids are working hard on being calm with him and playing without being nervous. They love feeding him out of their hand. At the moment, he's in the crate taking a nap (quietly and for 15 min so far!).
Thank you, thank you, thank you!
I remember when I got my first dog, Cito, I had no clue. Even though I bought a couple of books about dogs and dog training, I winged it. I made all kinds of mistakes.
House training? Forget it. There were way too many accidents.
Teaching Cito the sit and down? It was so confusing to him.
Dog-friendly? I took him to a dog park in the first week and a Great Dane ran him over. It scared the heck out of him and me.
But with each mistake, I kept learning. Over the last 22 years, I welcomed dozens of dogs in my home. Seven stayed permanently as my own. Too many to count were my foster dogs or temporary foster dogs until they found their forever home. And all of them were trained well.
I was very impressed and learned so much. I feel like I learned from the dogs' perspective, as compared to what I have been exposed to before.
I loved how you used your 'actors' to show how the techniques worked for them, and I was especially pleased with the technique for letting the dog train itself. That was wonderful: I could see the mental cogs turning!
I talked about this with my friends in my networking group this morning, and they were intrigued.
Welcome To "Forever Your Dog" – The Fundamentals About Owning, Training, and Caring for a Dog Under One Roof
This comprehensive and practical online video course will teach you how to create a harmonious and happy life with your dog. It includes everything that I wished I had known and had access to when I got my first dog.
It includes over 60 practical and content-rich videos where you will learn:
How to teach and train the basic commands with your dog at home
How to introduce your dog to other dogs, cats, children, and strangers
What to pay attention to when you choose your vet
How to pick a dog trainer that feels right for you
How to avoid (or fix) behavioral issues such as jumping up on people, barking at people or dogs, being aggressive
How to pick the right equipment, toys, treats, and food
and so much more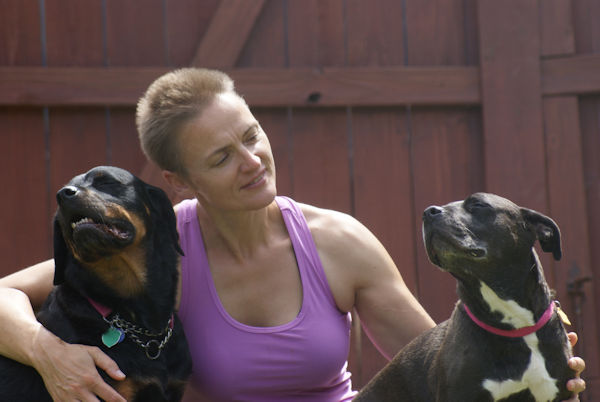 My mission is to:
Take the stress and uncertainty out of adopting your dog
Shorten the learning curve of integrating your dog into your family
Help you strengthen the bond with your dog intentionally
Reduce the chance that your dog doesn't settle in your home and you have to return it to a rescue group or shelter
Make meaningful lifestyle improvements that guarantee a peaceful life for you and your dog
Provide solutions for behavior issues that could creep up
Be there for you when you don't know what to do next
And there is more … LIVE Support and Learning
If you have a specific issue that is not addressed in one of these videos, join us at one of our Virtual Dog Owner Support Group meetings where dog owners come together to learn from each other, share ideas, and ask questions.
As a member of the advanced course, attendance at the first meeting is free of charge. 
Go to our events page to sign up.
Basic: Forever Your Dog
This course is available now.
12 videos that give you practical instructions on how to integrate your dog, train your dog, and avoid common mistakes.

Monthly updates via our email subscription

Over 50 practical videos that give you practical instructions on how to integrate your dog, how to train basic commands at home, how to avoid common mistakes, how to pick a good veterinarian, what to pay attention to when buying dog food, and so much more.

One (1) free participation in the monthly Dog Owner Support Group Hour where you can ask any question you have about your dog

NO further social impact on the referring rescue group.
Advanced: Forever Your Dog
This course will go online on May 1, 2023.
Over 60 practical videos that give you practical instructions on how to integrate your dog, how to train basic commands at home, how to avoid common mistakes, how to pick a good veterinarian, what to pay attention to when buying dog food, and so much more.

One (1) free participation in the monthly Dog Owner Support Group Hour where you can ask any question you have about your dog.

Monthly updates about new videos and learning points.

A self-assessment to evaluate your knowledge about dogs.

Social impact on the referring rescue group: $30 of your purchase price will be returned to the rescue group that referred you to this program. With this donation, you will support another dog in need.
I am so happy I embraced the opportunity to attend this past weekend's workshop w/Iris.
Iris' small group setting & supportive, personable nature set the tone for success for each & every dog owner. Iris was able to specifically address each of our personal challenges, all while bringing us back to the basics of dog training & building trusting relationships with our pups. She shared a wealth of knowledge focusing on techniques for success with simple training commands, dog psychology & thought processes/reasoning of dogs in regards to human behavior, proper body language & human interaction approaching fearful dogs, & so much more.
Although we were unable to uncover years and years of training, dog psychology, etc., the amount of information & tools & techniques I received in the 2 hrs provided me with a golden base with which to start my training w/my beloved furry family member.  Iris & the rest of the group helped to facilitate a wonderful team atmosphere & support system. I left feeling more confident & excited to try these new techniques w/my dog.
I highly recommend workshops like this for ALL dog owners–new to seasoned equally. Every dog is different & it is so important to reach out & accept opportunities to allow your dog to reach its full potential.
Invitation
I invite you on this journey of creating a harmonious life with your dog. It is my promise to you that I will share with you my commitment and support to making this a life-enriching experience for you. 
I look forward to seeing you on the other side!
I became a dog owner not really by choice. My 13-year-old daughter, Jillian's dog came to live with us when her father moved to a place where pit bulls were not welcome.
As a busy working Mom who loves her 2 independent cats, there were reasons I hadn't adopted my own dog. And so, I felt a slight bit of resentment at being handed the responsibility. Jillian and her dad both know that I fall in love with animals easily. But they didn't know that I had to give up my dog as a kid, so I would never let Jillian experience that kind of heartbreak.
Susie is adorable, rambunctious, and loves to chase kitties. She has a serious stubborn streak. We attended obedience training and made some progress in some areas. But we still struggled with others. Iris's Doggone Leadership workshops changed my relationship with Susie.
During the workshop, Iris explained how our dogs mirror our own energy and behavior. She taught us how to allow our dog's behavior to show us where we can be better leaders.
Iris is always willing to address specific questions. Her solutions to the challenges illustrate how we are showing up with our dogs. and what we are communicating to them – which is often not at all what we intended. It only took a few sessions before I was able to become much better at communicating with Susie. I learned to understand her needs better and be clear about what I expected from her.
I didn't learn a bunch of tactics, such as what to do in this situation or that situation. I learned something much more powerful, which is that I learned to see myself through Susie's eyes. This helped us understand each other really well, and we've formed a strong bond. I look forward to our walks and snuggles. Susie listens to every word I say because she wants to please me. My leadership has helped her know how to be successful in our home.
As a bonus, seeing myself as a leader is helpful in other aspects of my life – parenting, business, and other relationships. I'm so grateful to have this knowledge, Iris helped me turn what could have become a burden into an absolute joy.