Be at your best. Lead at your best. Live at your best.
Explore support and tools here.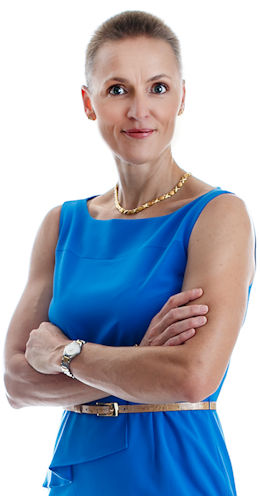 Coaching and Training Programs for Leaders and High Achievers on How to Uplevel Their Leadership Presence, Performance, and Relationships.
Leadership is continuous learning and development. There are no single rules or approaches. It requires constant awareness, flexibility, and adaptability. Success in leadership is an ongoing commitment to:
Amplifying leadership presence and personal growth
Building strong connections with people and supporting them to be the best they can be
Expanding strategy-, business- and industry-specific knowledge and wisdom
These main components ensure that leaders will reach their business goals, no matter what role they play in the organization. Whether you are an executive, a business owner, a front-line leader, or a physician leader the basic leadership ingredients are the same.
For the last 17 years, I have supported leaders and high achievers to be their best to get more out of themselves, their leadership roles, and lives. I have been studying, merging, simplifying, and customizing a variety of leadership methodologies and tools that serve my clients best. Continuing education, critical thinking, and creativity are keys to my and my clients' success. Neither my leadership approach nor my marketing is hype-driven or steroid-laden. Instead, they have been described authentic, real, and responsive.
I partner with:
Leaders of small businesses and service professionals
Leaders in larger organizations
Executives
Leadership teams
The goals for my clients are simple, yet significant:

Are you or is your organization looking for resources to support your leaders or top performers?
Do you need evidence-based tools and confidential collaboration to enhance personal and interpersonal leadership skills?
As a leader, you can't waste time. You prefer a direct approach that gets to the heart of the issue quickly.
Coaching programs are the perfect solution for frontline leaders all the way to the leaders in the executive suite. As a certified professional coach, I bring the experience and wisdom.
Find out more here…

Do you or your organization struggle with workforce disengagement?
Do you need to clear up critical issues and realign your team behind your leadership?
Does your organization experience a lot of turnover and want to establish a culture based on trust and co-creation?
Do you want to engage emerging leaders in your organization early on?
Team programs are designed to help people understand how to work better with each other and improve the qualify of the human work experience. Find out more here.

Sometimes it may not be feasible to invest into a coaching program for your leaders. Besides, your staff needs training too. This is where live workshops and presentations can be very effective.
You can choose from a variety of professional development topics that will be customized to your group and presented in a format that suits your staff.
Options include webinars, seminars, workshops, or leadership retreats.
Find out more here …
This has been an invaluable experience for me. When I met Iris, I was overwhelmed with the demands of being in this leadership role and I was in serious "survival mode". Even my personal life suffered from my absence and inability to catch up. In this program, I learned a lot of new tools and approaches for my team and me to be more effective, solve problems quicker, and work towards common goals. Issues that I had been dragging around with me for months, suddenly got resolved. Each month I experienced how my load got lighter, and my enthusiasm for this role got stronger. Iris is an amazing coach and provided me with the ability to develop and implement solutions that will work for a lifetime.
Chief Medical Officer, Atlanta, GA
My Latest Tips and Insights
Here is the transcript of the video for those of you who prefer to read than watch: As a German, I am not much of a football fan and I don't understand every little detail about the game but it is playoff time and because of my husband's...
read more
Effective communication is one of the most crucial skills that any leader must master. And many leaders tend to avoid or procrastinate challenging conversations.
Learn five quick tips that help you master the art of challenging conversations.