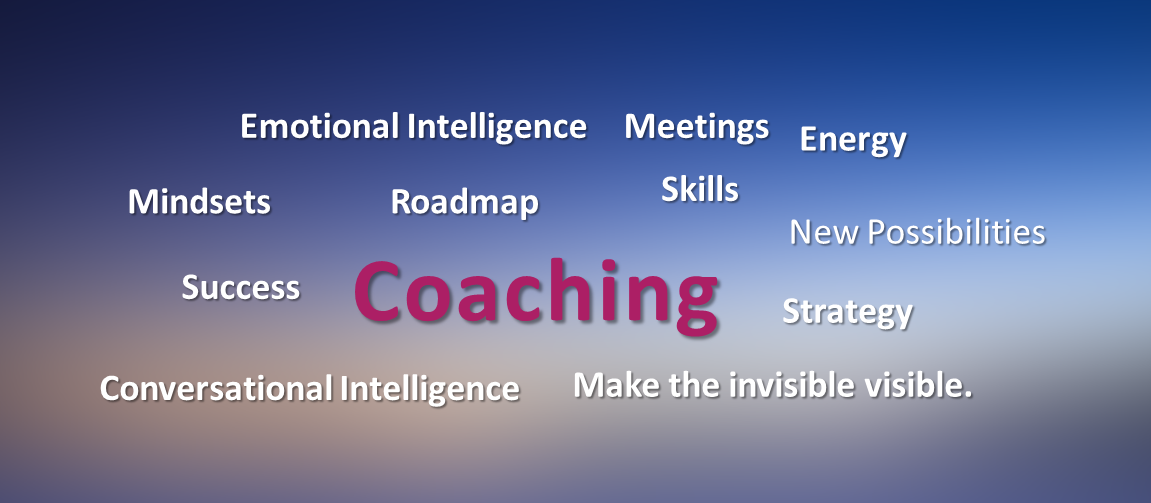 Private coaching for individuals who are short on time but want quick and long-lasting solutions for current challenges or future goals.
Bring your issues and aspirations. Add to that your motivation and commitment. In this partnership with me, look at your challenges from a fresh perspective, turn your obstacles into exciting opportunities, implement new practices that create more energy, ease, and impact for you.
Executive Coaching
Business Owner & Leadership Coaching
Performance Coaching  
Coaching with the Canine Twist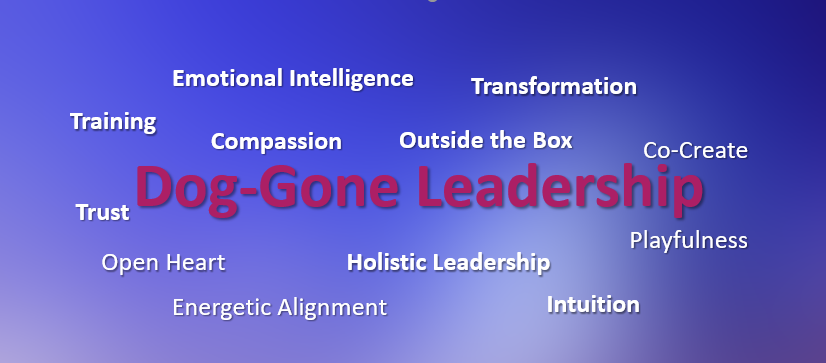 Business success depends on good leadership and engaging others. Who better can we incorporate in our personal development journey than our dogs?
Dog-Gone Leadership is an experiential group program designed to transform leadership and performance with, for, and from our dogs.
Unique, fun, playful, and serious where you will merge your wisdom about business with the wisdom from your dog.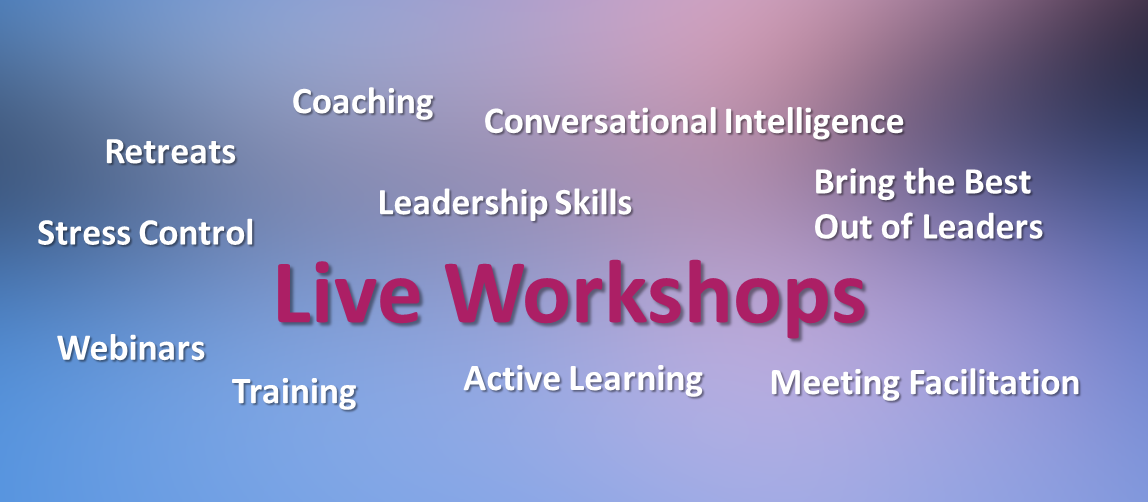 Continuing professional development is essential for success.
Live workshops, webinars, retreats, or training programs are designed to advance your staff to greater performance.
Topics include:
Resilience, mindfulness
Emotional competence and intelligence
Mental fitness
Conversational Intelligence
Personal leadership skills
Combining professional success with personal balance
These programs are evidence-based, proven, interactive, and practical.
At the end of our sessions, my overriding understanding was that I was not as prepared as I thought I was to take on a directorship/leadership responsibility. I had the possibility, and the desire, and even the ability to lead/direct but I did not have the maturity, the awareness, and the full set of tools to be as effective as I wanted to be. Iris and her coaching showed me that knowledge and allowed me the tools.
Iris helped me to develop as a physician leader by first exposing my inner biases and weakness, working through my personal obstacles, and then developing tools to collaborate with colleagues and staff in healthy, productive and positive ways. She helped me better understand how interactions, communication, and perception can influence the outcome as much as the concrete process can. She helped me disconnect from endpoints and focus on processes and interactions and accept outcomes as they are. Iris helped me control my emotions rather than allowing them to control me.
– Transplant Surgeon & Program Director, Atlanta, GA