Be at your best. Lead at your best. Live at your best.
The best time to transform is now.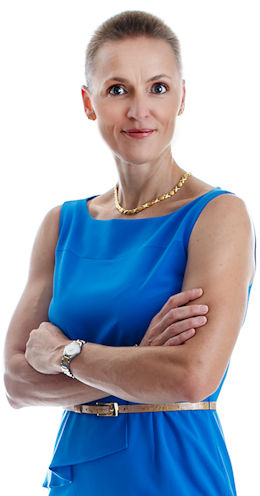 Life, including career, is a constant reinvention and recalibration.
That is the fun and proactive part.
When we stand still, frustration emerges making everything more tedious.
Life is about growth, expansion, and contribution.
Whether you want to be a better team leader, a better industry leader, or a better dog leader, it all comes back to one thing –
Better Self-Leadership.
Let me support you on this adventurous journey!
For over 22 years, I have guided executives, business owners, and leaders in a variety of capacities and industries to reach the next level(s) of their success. Their definition of success is as unique as their paths:
be more effective in their role as a leader and have the team be more engaged,
start or expand their business/career promotion in a purposeful way,
create more balance between work and personal life,
get out of their own way and show up as a better version every day.
All these goals require an upgrade of inner and outer leadership. Therefore, I have been studying, merging, simplifying, and customizing a variety of leadership methodologies, life enhancement practices, and tools for many years. Dedicated to my professional growth, critical thinking, and creativity, I help my clients experience an enhanced version of themselves and their accomplishments.
My client's goals are described as follows:
(scroll over & click on the pictures below to read about the goals in greater detail)

1-1 customized and intensive support for professionals who can't waste time and prefer a direct approach that gets to the heart of their issues quickly.
They strive to:

… is a practical and novel professional development program where we draw parallels between dog leadership and human leadership. This program is ideal for dog-friendly workplaces, animal advocacy groups, and organizations that appreciate transforming leadership with, from, and for dogs. This program accomplishes two goals in one – elevate the performance in the workplace and elevate the relationship with dogs. Click here to learn about Dog-Gone Leadership.

Whether you plan a company-internal workshop / retreat or organize your next association meeting, you can select a professional development topic that will be customized to your group and presented in a format that suits your staff. As a coach with vast experiences, I have a lot of practical information that has a lasting impact on your audience. Find out more here …
Do you want to learn with me?
My services are about helping my clients create richer experiences in their lives and workplaces – whether that is with their dogs or without. To expand my teachings each month, I provide a limited amount of complimentary programs where I share resources, coaching, and training. Click below and register for an event that interests you. 
Be at your best – Lead at your best – Live at your best
Are you ready to fine-tune your leadership?
If so, I suggest you watch my mini video series where I share – in three minutes or less – critical self-leadership and leadership principles that can create more ease and connection.
My Latest Tips and Insights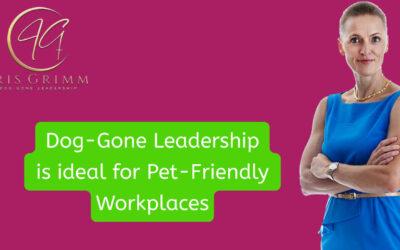 I know you say that one of your sweet spots are pet-friendly companies. Can you tell us why? Yes, of course. I love pet-friendly companies for several reasons. They are employee-focused. They understand that they have to serve their employees and provide a convenient...
read more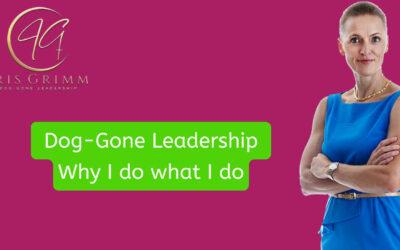 Why do you do what you do? First, it is a natural blend of my two loves – dogs and leadership development. I have been working with business leaders in their companies for over 20 years and I have been volunteering in the dog rescue world and teaching dog owners how...
read more