Are you an executive, business owner, or professional leader who wants to take your life, leader, and performance skills to the next level?
I work with clients in the following situations:
You are an established leader who hit a plateau in your performance and you are ready to take your work and life performance to the next level.
You are completely consumed in your work role. You can't separate work from life and it is costing you personal relationships, well-being and creativity.

You are successful in your leadership role but you feel pretty isolated. You have some great ideas for growth and innovation but need a sounding board to process the information and strategize the next move.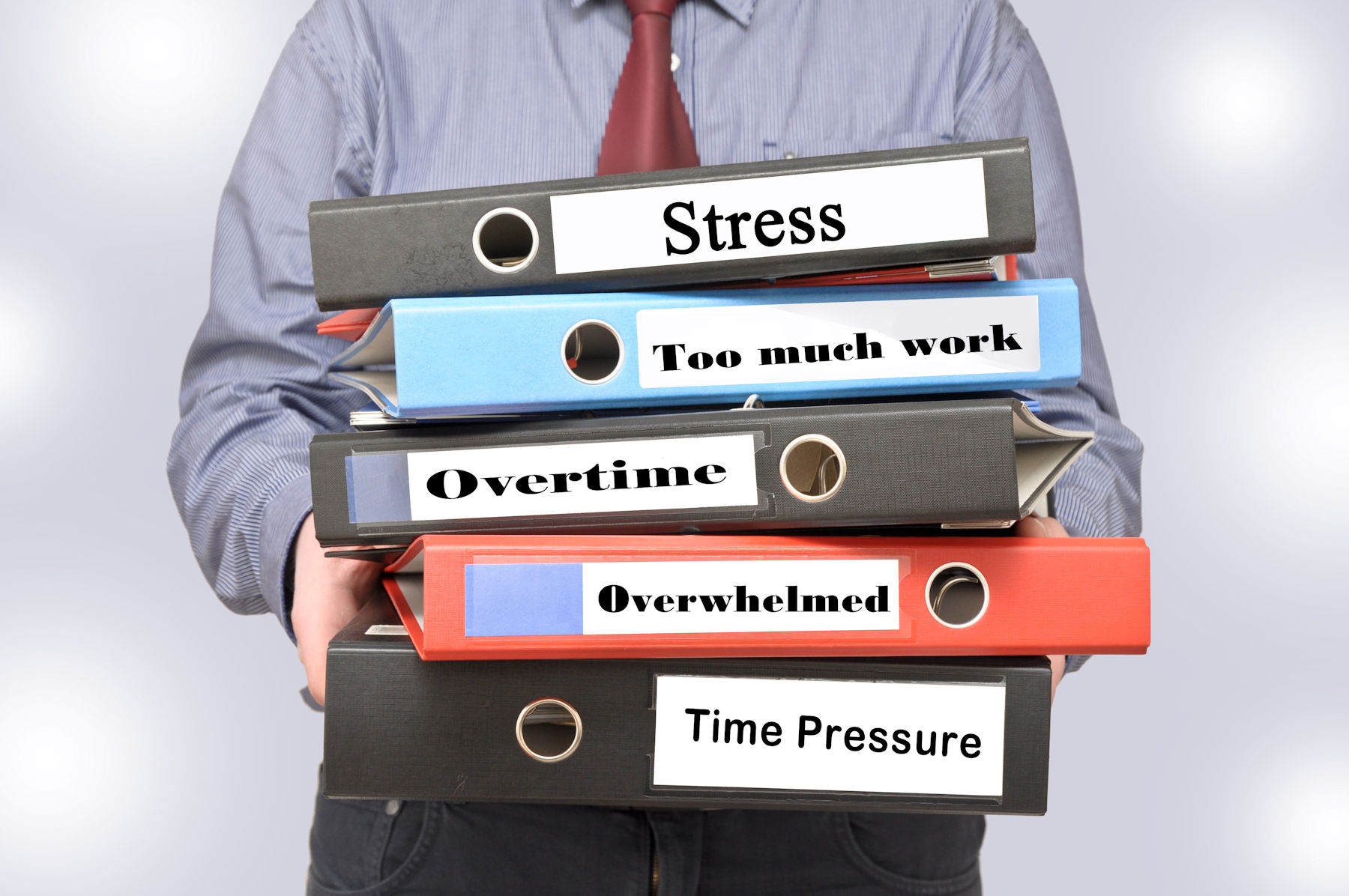 If you are serious about taking your work and life leadership to the next level but struggle with one or more issues along the way, please keep reading.
Do one or more of these statements ring true for you?
"I love my job/company. But it is consuming me; my personal life and well-being start to suffer."
"Over the last months/years I have been struggling with the same problems and I just can't find a solution to fix them for good."
"People in my company/team are disengaged. Firing is not a solution but I don't know how to get them behind me."
"Our company has great opportunities for massive growth in the coming months/years and we need to step up our performance if we want to meet and exceed customer demands."
These statements have been true for many of my clients. You are not alone. Leading a company / department / organization isn't easy. It isn't black and white. And if you don't apply best leadership practices and set healthy boundaries, your work life can consume you. If you feel you can benefit from an outside perspective in observing your leadership practices and upgrading them, Leader 360 may be right for you.
I'm Iris Grimm and I've been working with leaders for the last 17 years. During that time I've helped hundreds of clients upgrade their performance, implement better leadership practices, and integrate more balance. There's a very good chance I can help you as well.
This page gives a complete overview of how I work and the results you can expect.
Iris helped me to dramatically improve the quality of my life. I have a better work life balance and enjoy my personal life, marriage, and job a lot more. I am less stressed and have greater peace. She has been a joy to work with and made herself readily available to me at all times. The greatest value was in helping me change my thinking approach, i.e. putting myself first, learning to value my own opinion and being less judgmental. Iris also provided a high level of support, helped to increase my self-awareness and provided good advice particularly around coaching rather than managing my team. She really pushed me to change. The relationship was easy to foster and grew over time. Thanks Iris for all you have done to support me. 
Healthcare Executive, Atlanta, GA
Objectives of the Leadership Coaching Program
I have three primary objectives for clients in this program:
1. Uplevel your personal leadership and presence. The way you control stress, balance your life, show up at work, and take care of yourself has a big impact on how you are perceived and whether your team will be behind you.
2. Build strong relationships and alliances with the people you work with. The success of your leadership is visible in the people around you. Building trusting relationships with people around you is fundamental for leadership success.
3. Apply best leadership practices that lead to desired results. Whether you want to improve the engagement of your team, implement a new initiative, improve the patient experience in your department / practice, or restore relationships with key stakeholders, we will strategize your goals, match upleveled skills and implement new actions that lead to rapid results.
My guess is that's what you want. I know that because I've worked with many physicians who wanted that. They were tired of struggling on their own and they needed a confidential setting where they could brainstorm ideas and discuss sensitive material.
What you can expect from this program
If we work together, you are going to see leadership in a whole new light. It won't be a dreaded administrative role where you are pushing paper and (people) getting resistance from people around you. As we work together you'll start to experience the following:
More clarity of what it takes to be an inspiring and effective leader
More confidence in developing others and delegating tasks
More courage to connect with others and co-create solutions that you couldn't imagine before
More focus in taking action and overcoming challenges
More understanding of what works and doesn't work in leadership
More fun and joy in your role of leading your team and inspiring them to greater performance
Better results which will be determined by you.
Leadership doesn't need to be drudgery and doesn't need to be lonely. In fact, when you apply great leadership practices, it will become effortless and it will have a life-changing impact on you, your team, and your patients.
What deliverables will you get when we work together?
I work with you as an individual, understanding that you have specific challenges, needs, and unique goals. A one-size-fits-all approach doesn't work for anyone. You need your issues addressed directly with approaches that will work for your style, personality, and situation.
Specifically, we'll work together to help you develop the following:
Be at your best:
Less stress, more energy – stress, worries, problems, frustrations, crisis are our biggest energy killers and performance inhibitors. And this is one of the first topics that we will address. You won't be able to strengthen your presence and improve your performance if you don't create a new framework around these interferences. Having studied and continually applying the inside-out life experience, I will guide you along a journey where you will experience less stress in your life and are able to harness more life energy throughout your day.
Lead at your best:
Stronger relationships with key people – as a leader, your biggest asset is the relationships with the people around you. They have to be trusting, respectful, reliable, and productive. What damages relationships are ineffective conversations coupled with unhealthy emotions. Through this program, this will change. You will engage in better conversations with the people around you and I will share with you all the tips, neuroscientific research, and mindsets that will renew your relationships with trust, co-creation, and better results.
Live at your best:
Work-Life Integration or what some people like to call work-life balance – too often leaders think they have to sacrifice their personal well-being and sanity for the greater good of the community. This doesn't have to be the case. In this program, you will focus on yourself and explore what you need to increase your personal satisfaction, well-being, and leadership results.
This coaching program covers a wide spectrum of topics to ensure that your goals and needs get addressed and that we go to the source of them rather than just treat them on the symptom level.
How is this program structured?
This is what our coaching relationship will look like.
I work with my clients typically for 6 months, 12 months or longer.
We will start out with an intensive to dig deep and build momentum.
We'll usually meet by Zoom Video, by phone or in person for an hour, usually twice a month.
We'll engage in in-depth conversations where you will bring your issues, topics, and goals and I will assist you in creating solutions and overcome obstacles.
When appropriate I will share proven leadership practices and ideas and provide you resources and materials to help you strengthen your leadership knowledge.
You'll leave each session with clarity about what to work on next. I'll hold you accountable and provide intermittent support if necessary.
You will have access to me by email and phone between sessions, if needed. If you have a question, need a resource or want some quick feedback, you don't need to wait until your next individual session.
You will complete a short worksheet before each session to let me know what progress you've made. This helps us get off to a fast start each meeting.
In addition, we can add on the following services if needed:
360 Feedback Interviews – I will engage important key stakeholders in confidential conversations to learn from them how you can uplevel your leadership.
Shadow coaching – I will observe your actions and approaches during team/executive meetings to provide you an outside perspective and additional insights.
Team facilitation and coaching – together we will customize this program to help your team to the next level of trust and performance.
What role will I play?
I take on various roles as we work together to maximize the outcome and results for you:
I'm a coach who creates the space and questions that open new insights and perspectives for you.
I'm a consultant who provides expert information and recommendations.
I'm a trainer and facilitator who teaches skills and practices.
I'm a trusted advisor who draws on 20+ years of business success
I'm a sounding board who provides a confidential setting to discuss sensitive topics.
I know what works and what it takes to be an outstanding leader.
By the way, I work with clients from all over the country. So as long as we can work out meeting times, distance is not an issue.
How do you know if working with me is right for you?
You want to succeed in your career and life by applying best leadership practices.
You are ready and you will make the time to do what's necessary to strengthen your leadership presence and performance.
You feel you need to work with someone in a very personalized way that will focus on your unique challenges and with a system proven to get results
But ultimately you can't know if this program is right for you until we talk. I need to learn more about you and your situation for us to see if there's a fit.
What is the next step to being in this program?
If you are ready to explore the Leadership Coaching Program, let's schedule a complimentary intro conversation. Fill out the contact sheet below and I will get back with you within one business day with a worksheet and a link to my calendar. The worksheet will take only 15 minutes to complete and will give us both the focus and clarity what you want to work on and how we can maximize the outcome.
Leader Coaching Program Application
Overview of Available Programs
Leadership Skills
Stress Control, Mindfulness, and Emotional Competence
Conversational Intelligence